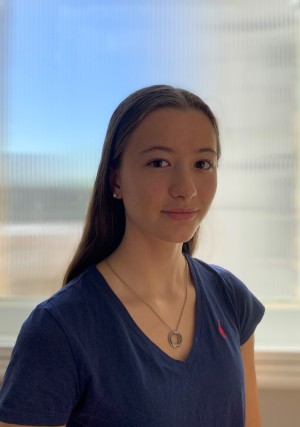 Nina Andersen, Founder of Community Senior Letters
Nina Andersen is a 17 year old student who founded Community Senior Letters.
Her inspiration for Community Senior Letters came from her first project, Community Senior Music, where semi-professional musicians performed concerts at various care homes.
Due to COVID-19, she has had to switch from musical entertainment to handwritten letters to keep the elderly connected during these unprecedented times.
Community Senior Letters aims to match primary schools to care homes in the same borough to provide human connection during lockdown.
Sending and receiving these letters helps to uplift spirits, ease stress and relax the mind. This allows hope and happiness to be brought to the elderly residents at care homes, and for them to form wonderful connections. Likewise, students are able to form friendships by unleashing their inner creativity as they send letters and drawings to the care homes, as well as relieving some boredom they may be feeling.

Nina Andersen, Founder of Community Senior Letters
Alongside her studies, Nina approaches various schools and care homes to get involved in this project, as well as creating and editing the website.
Matilda Gillings has just graduated from Bournemouth University and helps with communications.
Tara Aglionby helps run our social media (Instagram account).